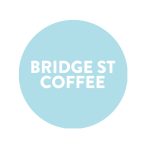 Chester-based independent Bridge St Coffee will soon be opening its second outlet in the city in the Coachworks Arcade at Northgate.
The 2,000 sqft. corner unit is set to open in the autumn and will take its signature calming Scandi-Nordic interior vibe with a range of speciality coffees, bakery, Belgium chocolates, breakfast and brunch dishes all combined in a brand-new concept celebrating luxury, quality, source and origin.
Bridge Street Coffee said: "With our new store we will finally have the space to deliver our full concept including In House speciality coffees from Columbia, Brazil and India with roasting partners Heart & Graft, all-day Danish bakery range and a range of breakfast and brunch dishes with meat sourced from local butcher Ernest W Edge & Son.
"Plus, we are delighted to be offering premium quality Neuhaus Belgium chocolates, this will be their first presence outside of London all wrapped in a beautiful Nordic inspired store. We can't wait to open and welcome customers to our new site where we hope we offer a moment in your day to savour with our beautiful food and coffee and just sit for a while."
Councillor Nathan Pardoe, Cabinet Member for Inclusive Economy, Regeneration and Digital Transformation, said: "I am very pleased to be able to welcome Bridge Street Coffee to Northgate, and enable a local independent operator the opportunity to be part of our line-up of food and beverage options. Coupled with the recent announcement that Picturehouse will also be opening in the autumn, Northgate has a very bright future as Chester's leisure and market hub."