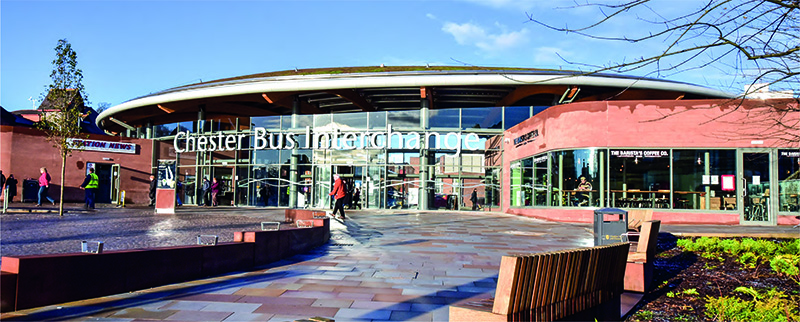 Moving the old bus station – which occupied a large part of the Northgate site – was a critical element of the revitalisation of Chester city centre's north-west quarter.
Following its Transport Strategy and Vision for Chester, the Council has built and invested in a modern bus interchange at Gorse Stacks – which opened at the end of May 2017. Being much better located on the city's highways network, the new facility has delivered enhanced integration between services, better integration with the rail station, more consistent journey times, increased usage and improved air quality in key areas.
With a green, sedum-covered roof the new bus interchange is more environmentally friendly and provides 13 bus stands that can handle an average of 90 buses an hour. Since opening it has won several awards, including one for accessible transport.