As well as Chester City centre the lush green landscape of scenic rural Cheshire provides a key theme particularly as the site enjoys elevated views across the Dee Valley.
Inspiration includes the traditional styled Victorian greenhouses, as well as more contemporary styled greenhouses such as the Winter Gardens in Sheffield and the Eden project in Cornwall and living green wall installations.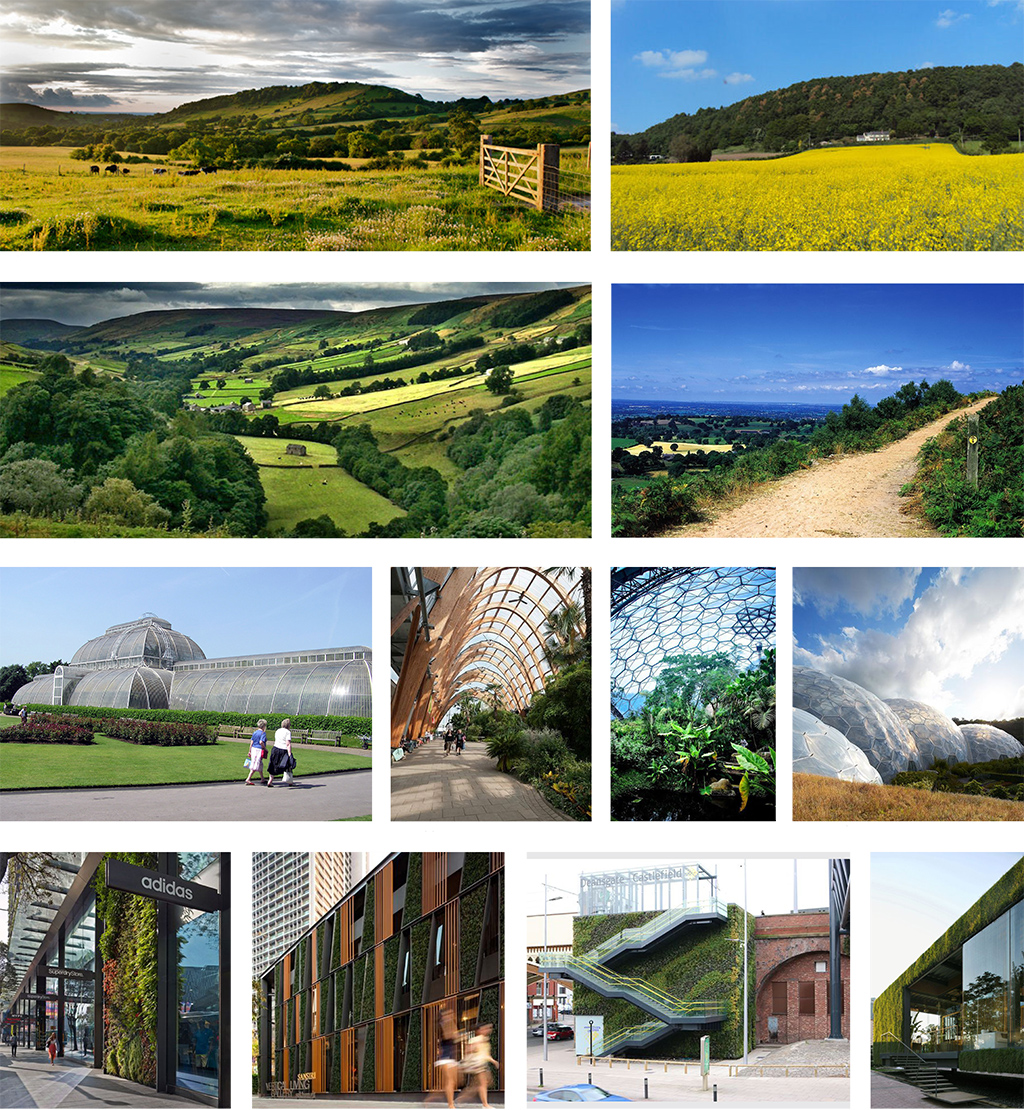 Top row: Cheshire Countryside
Second row: Cheshire Countryside
Third row: Traditional greenhouse, Winter garden, Modern greenhouse
Fourth row: Green living wall
Finely detailed contemporary timber structures provide a reference to Chester's historic timber framed buildings themselves once cutting edge designs.
The contemporary timber roof provides a natural warmth and can enclose large column free areas ideal for a flexible market building.
Rotterdam market illustrates how the traditional market building can be reinvented a dramatic and characterful contemporary space and illustrates excellence in bespoke market stall design creating interesting opportunities to view the market from elevated positions.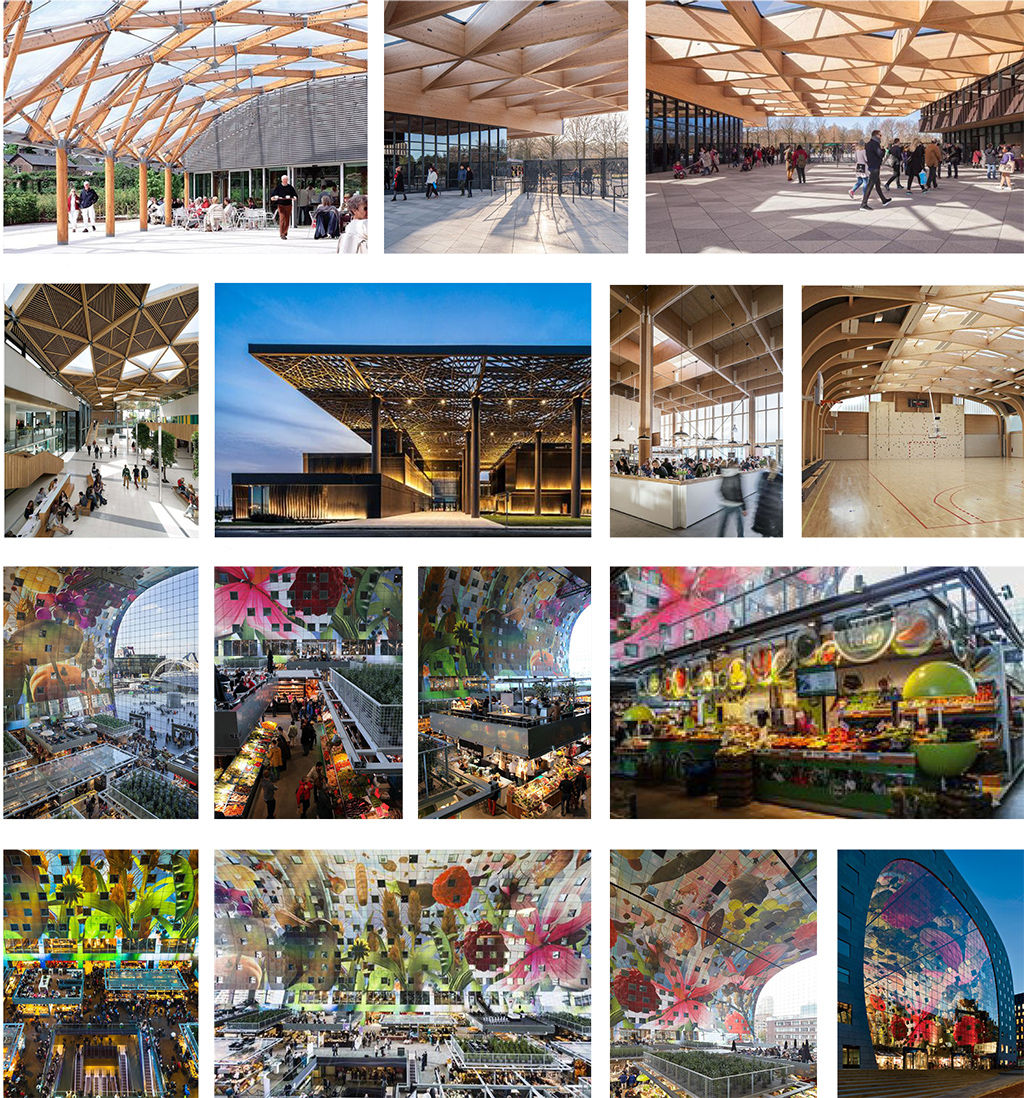 Top row: Image of Contemporary Timber Structures
Second row: Image of Contemporary Timber Structures
Third row: Rotterdam Market
Fourth row: Rotterdam Market
Next – Precedent Study