Planning permission was granted for the Council's Chester Northgate scheme in September 2016. Three phases of development were approved to enable the scheme to be built in stages. The Council is committed to delivering Chester Northgate but recent changes in the retail market mean the Council has had to review the scheme to ensure it delivers new uses that will complement those already in the city centre.  As a result, some minor changes are required to the approved scheme in the form of amendments to some elevations. The cinema, market, bars and restaurants will be delivered to the south of Storyhouse but there will be some changes to how they will look. 
A key change will be the retention of the Crowne Plaza hotel, so the Council is now proposing to construct a multi-story car park onto St Martin's Way, between Hunter Street and Princess Street. Planning applications to deal with these amendments will soon be submitted.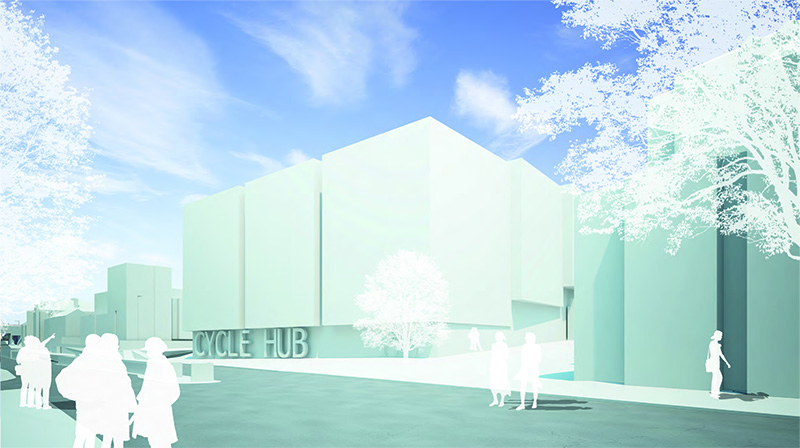 The proposals include a new multi-storey car park with a cycle hub at ground level. The views here are from St Martin's Way, which will also provide the access and egress points for cars. The car park will serve the city centre as well as the cinema, Storyhouse, cafés, restaurants and other attractions in the immediate vicinity.
Before the planning applications are submitted there will be further pre-application consultation with the public and key stakeholders and interest groups.